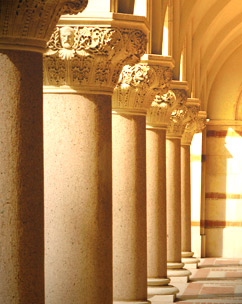 Founded in 1891 and opened in 1912, Rice University is a private higher-education institution in Houston renowned for its elite undergraduate program, applied sciences, and comprehensive research.
Roxanne graduated from Rice in 1975 with a degree in literature. During her years at the university, she lived in and was on the residence council of Jones College and was an active member of the Rice Players, Houston's oldest collegiate theatrical troupe.
Since graduation, Roxanne has remained an active and committed alumna. She was a founding member of the Friends of the Rice Players, which supports the troupe's current and future work as well as educational opportunities for the players. She served as member and board chair of the Friends of Fondren Library, a group dedicated to increasing the library's resources and facilities; in 2006, received the Friends of Fondren Library Award for her noteworthy contributions for the enhancement of that esteemed resource.